Rheumatology Expert Forum (SLE, Sjogren's Syndrome, Systemic Vasculitis)
Join this free WebUp Expert Forum by creating a CMED account.  
Moderator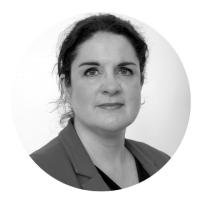 Dr
Natasha Jordan
Rheumatology
What is the WebUp Expert Forum?
The Expert Forum is a half-day online course which includes the following:
In-depth training with proven experts
Moderated discussion and question-and-answer session with live chat
Unbiased programme (CPD accredited) plus two industry sponsored lectures.  
General Information
The WebUp is free of charge. To be able to see the programme, click "Login" and log in with your CMED account. If you do not have an account yet, you can create one by clicking on "Register".
If you click "Get e-Reminder" you will receive a short Email reminder shortly before the programme starts.
To ask questions during the programme, simply click on the four lines (top left of the video screen). Click on Questions and submit your questions in the chatroom.
Missed the WebUp? Not a problem, after just 24 hours the recording of the livestream will be available on this page.
If you have any technical questions about the stream, please contact us directly
Programme
To be announced