GP Update Refresher Course - On Demand
The GP Update Refresher course 'On Demand' is a new format that has recently been accredited and we are excited that we are in a position to offer it to you. 
The course format offers a structured and practice-oriented update on all relevant subject areas of general medicine. The neutral and comprehensive programme is tailored to your specific needs in everyday practice life.
Participate from home or anywhere at your convenience. The videos are from our last livestream conference in June 2021 and you can receive up to 30 CPD points. You will have access to the videos for 10 months. 
What can you expect?

  30 CPD points

  Experienced approachable speakers

  Short focused talks

  Digital handbook with presentations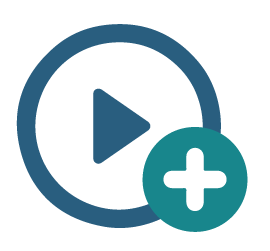 OnDemand Plus access to re-watch the course for 10 months 
Target group
General practitioners, resident doctors, doctors in training and healthcare professionals 
Register now!
Register now to secure your space for this course. 
Accreditation
The On Demand course has been accredited by the CPD services, worth 30 hours of CPD points. 
Neutrality and transparency
The accredited scientific programme is neutral and takes place without any influence from industry. Support from industry (symposium) is provided only outside the accredited training programme and is always declared and disclosed as such.
We are looking forward to welcoming you!
Dermatology
 

Not all spots are acne

Virginia Hubbard

Skin infections

Virginia Hubbard

Treating psoriasis in primary care

Virginia Hubbard
Cardiology
 

Update in Heart Failure

Alex Lyon

Covid-19 and cardiac complications – what GPs need to know

Alex Lyon

Hypertension

Alex Lyon

Atrial Fibrillation

Alex Lyon
Neurology
 

Sensations

Ben Turner

Headache

Ben Turner

Dizziness

Ben Turner
Respiratory Medicine
 

Lung Cancer

Will Ricketts

Pulmonary Fibrosis – key diagnostic clues

Peter George
Urology
 

Urology Update

Giles Hellawell
Rheumatology
 

Fatigue and its management

Natasha Jordan

Gout and crystal arthropathies

Natasha Jordan

Giant cell arteritis

Natasha Jordan

Raynaud's

Natasha Jordan
Mental Health
 

Managing patients with functional disorders

Peter Byrne

Pressures to prescribe opioids in noncancer pain conditions

Peter Byrne

Eating disorders and disordered eating

Peter Byrne

Deteriorating physical health in patients with severe mental illness

Peter Byrne

 
Infectious Diseases
 

A GPs role in antibiotic stewardship

Ben Killingley

Recognising tropical infections that present to primary care

Ben Killingley

COVID - present and future

Ben Killingley
Nephrology
 

Acute Kidney Injury

David Game

CKD, will it all be managed remotely?  

David Game
Paediatrics
 

Common presentations in children

Protima Deb

Impact of Covid 19 in paediatrics + health promotion/prevention

Protima Deb
Gastroenterology
 

Inflammatory bowel disease

Patrick Dubois

Update In gastroenterology

Philip Woodland

 
Allergy
 

Allergy Update

Joanna Lukawska
Endocrinology
 

Current approaches to obesity management

Harvinder Chahal

Endocrine cases

Harvinder Chahal
Women's Health
 

Obstetrics in the post-covid world inc remote working

Shazia Malik

Polycystic ovary syndrome

Shazia Malik

Menopause

Shazia Malik
Liver Medicine
 

Liver pathways – what to investigate, how and when

William Alazawi

Hepatitis viruses and the liver

William Alazawi

 
Bariatric-Metabolic Surgery
 

Surgical treatment of severe obesity

Francesco Rubino

Metabolic surgery for Type 2 Diabetes

Francesco Rubino
Scientific Supervision
Prof William Alazawi, Barts Health and Queen Mary University of London
Attendance Fee
|   |   4 day course fee (incl. 20% VAT) |
| --- | --- |
| GP / Consultant / Specialist | £ 350.00 |
| Doctor in Training  | £ 230.00 |
| Nurse / Health Profession | £ 230.00 |

We invite you to book our On-Demand Plus videos, which is the simplest way to further your education conveniently from anywhere at any time. You can choose which video/topic to view at any device as often as you like for 10 months. The On-Demand videos are a direct recording of our accredited June 2021 Live Stream course. Once you have viewed all videos, we will issue a certificate with 30 CPD points.
Access denied, please log in or register:
Downloads
---
Login for download access