GP Update Refresher Course - On Demand
The GP Update Refresher course 'On Demand' is a new format that has recently been accredited and we are excited that we are in a position to offer it to you. 
The course format offers a structured and practice-oriented update on all relevant subject areas of general medicine. The neutral and comprehensive programme is tailored to your specific needs in everyday practice life.
Participate from home or anywhere at your convenience. The videos are from our last livestream conference in Nov 2021 and you can receive up to 30 CPD points. You will have access to the videos for 10 months. 
What can you expect?

  30 CPD points

  Experienced approachable speakers

  Short focused talks

  Digital handbook with presentations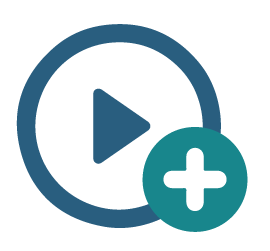 OnDemand Plus access to re-watch the course for 10 months 
Target group
General practitioners, resident doctors, doctors in training and healthcare professionals 
Register now!
Register now to secure your space for this course. 
Accreditation
The On Demand course has been accredited by the CPD services, worth 30 hours of CPD points. 
Neutrality and transparency
The accredited scientific programme is neutral and takes place without any influence from industry. Support from industry (symposium) is provided only outside the accredited training programme and is always declared and disclosed as such.
We are looking forward to welcoming you!
Programme GP Update Refresher course, 25-28 November 2021
Rheumatology
Early Inflammatory Arthritis (EIA)

Pippa Watson

Giant Cell Arteritis, ANCA-associated vasculitis (AAV)

Pippa Watson
Orthopaedics
Assessments of patients who present with back pain

Irfan Siddique

Neck pain

Irfan Siddique

Insufficiency fractures & spinal deformity

Irfan Siddique
Neurology
Headache

Matt Jones

Managing chronic neurological conditions

Matt Jones
Infectious Diseases
Diagnosis and management of recurrent vulvovaginal candidosis

Riina Rautemaa-Richardson

New BASHH VVC guidelines, cases and Q&A

Riina Rautemaa-Richardson

Break
Respiratory Medicine
Disordered breathing

Simon Charles Taggart

Chronic persistent cough

Simon Charles Taggart
Cardiology
ECG interpretation

Niall Campbell

Atrial Fibrillation

Niall Campbell
Heart failure

Niall Campbell

Pacemakers and defibrillators

Niall Campbell
Paediatrics
Understanding Autism Spectrum Disorder

Amy Wilson

Physical impact of Adverse Childhood Experiences (ACEs)

Amy Wilson
Liver Medicine
Abnormal LFTs and early detection of liver disease

Mark Fox

Cirrhosis and end stage liver disease

Mark Fox
Health Inequalities in Primary Care
Introduction to Health Inequalities

Enam Haque

Case Study: How did COVID-19 worsen Inequalities?

Enam Haque

Addressing Health Inequalities in Primary Care

Enam Haque
Women's Health
Common bleeding with LARC

Tina Dwivedi

Emergency contraception

Tina Dwivedi

Postnatal contraception

Tina Dwivedi
Gastroenterology
Hitchhikers guide to the (upper) GI tract

Roger Prudham

Hitchhikers guide to the (lower) GI tract

Roger Prudham
Managing challenging chronic problems
Persistent Physical Symptoms - an Overview for GPs

Susan Harris & Julia Hose

Update on Chronic Pain Management

David Thompson
COVID19 
Documenting the emergence of a new condition: Long-COVID. (Spring/Summer 2020) the value of general practice research

Carolyn Chew-Graham

What is the role of general practice in managing people with Long-COVID? (November 2021) evidence-based practice

Carolyn Chew-Graham
Endocrinology I
Update on management of Diabetes

Naveed Younis

Thyroid Disorders for Primary Care

Naveed Younis
Ear, Nose, Throat
Mental Health
Suicide risk assessment: Practical tips for GPs

Ruth Thompson

Treatment resistant Depression

Ruth Thompson
Men's Health
Hypogonadism

Naveed Younis
Scientific Supervision
Dr Tal Wasty (SFHEA, MSc Med Ed, MRCGP, MRCP 2007, MB ChB, BSc Hons)
Attendance Fee
|   |   4 day course fee (incl. 20% VAT) |
| --- | --- |
| GP / Consultant / Specialist | £ 390.00 |
| Medical Student | £ 270.00 |
| Nurse / Health Profession | £ 270.00 |
|   |   |
| Printed course books (postage included) | £ 39 |

We invite you to book our On-Demand Plus videos, which is the simplest way to further your education conveniently from anywhere at any time. You can choose which video/topic to view at any device as often as you like for 10 months. The On-Demand videos are a direct recording of our accredited Nov 2021 Live Stream course. Once you have viewed all videos, we will issue a certificate with 30 CPD points.
Access denied, please log in or register:
Downloads
---
Login for download access