Diabetes Expert Forum (Technology, CVD, the latest)
Join this free WebUp Expert Forum by creating a CMED account.  
Description
The Expert Forum is a half-day online course which includes the following:
In-depth training with proven experts
Moderated discussion and question-and-answer session with live chat
Unbiased programme (CPD accredited) plus two industry sponsored lectures.  
Programme Director and MC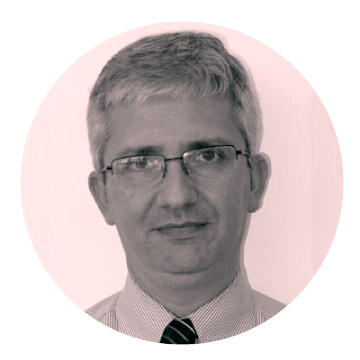 Professor Ramzi Ajjan (FRCP, MMed.Sci, PhD)
Professor of Metabolic Medicine
Programme
Technology session
| | | |
| --- | --- | --- |
| 16:00 | Clinical Benefits of Closed Loop Systems | Professor Pratik Choudhary   |
| 16:20 | Use of technology to improve outcome in pregnant women with diabetes | Professor Helen Murphy |
Symposium I 
16:40

Practical insights as to how Flash Glucose Monitoring can aid optimal patient outcomes 

 

This symposium has been organised and funded by Abbott Diabetes Care

Su Down
Break - 5min
CVD in diabetes 
| | | |
| --- | --- | --- |
| | Management of thrombosis risk in diabetes | Professor Robert Storey |
| 17:25 | The cardiometabolic team. Is this necessary? | Professor Stephen Wheatcroft |
Symposium II 
17:45

Real-world evidence for GLP-1 RA therapies: How could it change your diabetes practice? 

 

This symposium has been organised and funded by Novo Nordisk

Dr Matthew Capehorn
Break - 5min
What's New? 
18:10

New therapies in diabetes

Professor Clifford Bailey

18:30

Management of Obesity

Professor Francesco Rubino

18:50

End of programme

 

 
Sponsoring partners*
*Abbott and Novo Nordisk have provided sponsorship to Centre for Medical Development to support the costs of running this Webinar. Abbott and Novo Nordisk have had no influence over the Webinar arrangements, agenda or selection of speakers apart from the Abbott and Novo Nordisk symposium.
 
General Information
The WebUp is free of charge. To be able to see the programme, click "Login" and log in with your CMED account. If you do not have an account yet, you can create one by clicking on "Register".
If you click "Get e-Reminder" you will receive a short Email reminder shortly before the programme starts.
To ask questions during the programme, simply click on the four lines (top left of the video screen). Click on Questions and submit your questions in the chatroom.
Missed the WebUp? Not a problem, after just 24 hours the recording of the livestream will be available on this page.
If you have any technical questions about the stream, please contact us directly