GP Update Refresher Course - On Demand 06.23
The course format offers a structured and practice-oriented update on all relevant subject areas of general medicine. The neutral and comprehensive programme is tailored to your specific needs in everyday practice life.
Participate from home or anywhere at your convenience. The videos are from our last livestream conference in June 2023 and you can receive up to 30 CPD points. You will have access to the videos for 6 months. 
What can you expect?

  30 CPD points

  Experienced approachable speakers

  Short focused talks

  Digital handbook with presentations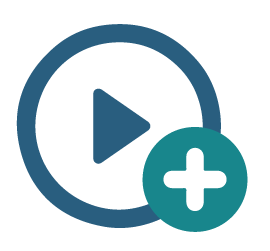 OnDemand Plus access to re-watch the course for 6 months 
Target group
General practitioners, resident doctors, doctors in training and healthcare professionals 
Register now!
Register now to secure your space for this course. 
Accreditation
The On Demand course has been accredited by the CPD services, worth 30 hours of CPD points. 
Neutrality and transparency
The accredited scientific programme is neutral and takes place without any influence from industry. Support from industry (symposium) is provided only outside the accredited training programme and is always declared and disclosed as such.
We are looking forward to welcoming you!
Programme GP Update Refresher course, 22-25 June 2023
Respiratory Medicine
Lung fibrosis

Peter George

Asthma

Pujan Patel
Bariatric Surgery
Metabolic Surgery and New Frontiers in Obesity Management

John Loy
Dermatology
Skin Cancers

Natasha Kapur

Common skin conditions

Natasha Kapur
Rheumatology
Lupus: complex clinical cases and an update

Arti Matho

Rheumatology and bone health: complex clinical cases

Arti Matho
Allergies
Allergy Essentials I

Runa Ali

Allergy Essentials II - Interactive cases

Runa Ali
Nephrology
Chronic Kidney Disease – a new era?

David Game

Dialysis and Kidney transplantation – what do I need to know?

David Game
Dementia
Assessment and Diagnosis of Dementia

Alistair Burns

Management of dementia in Primary care

Alistair Burns
Cardiology
Hypertension

Vikas Kapil

Hypotension and related disorders

Vikas Kapil
ENT
Common ENT conditions and emergencies

Nara Orban

Chronic Rhinosinusitis

Nara Orban
Cardiology II
Heart failure

Alex Lyon

Cardiovascular disease in cancer patients - what GPs need to know?

Alex Lyon
Infectious Diseases
Looking after antibiotics

Ben Killingley

Tropical Medicine in General Practice

Ben Killingley
Men's Health
Urology update

Giles Hellawell
Mental Health
Depression in patients with physical illness

Peter Byrne

Severe mental illness

Peter Byrne

Medically unexplained symptoms

Peter Byrne
Gastroenterology
Abdominal Wall Pain and Irritable Bowel Syndrome

Ahmed Albusoda

Management of gastro oesophageal reflux disease

Ahmed Albusoda
Endocrinology
Update on diabetes

Harvinder Chahal

Thyroid update

Harvinder Chahal
Orthopaedics
Hip and Knee pain: common causes and treatment

Samantha Tross
Care of the Elderly
(De)prescribing in older Adults

Claire Dow

End of Life conversations

Claire Dow

Falls assessment

Claire Dow
Paediatrics
Abdominal Pain in children

Protima Deb

Case Studies: common presenting symptoms in children

Protima Deb
Attendance Fee
|   | Course Fee |
| --- | --- |
| GP / Consultant / Specialist | £ 490.00 |
| Medical Student | £ 390.00 |
| Nurse / Health Profession | £ 390.00 |

We invite you to book our On-Demand Plus videos, which is the simplest way to further your education conveniently from anywhere at any time. You can choose which video/topic to view at any device as often as you like for 10 months. The On-Demand videos are a direct recording of our accredited June 2023 Live Stream course. Once you have viewed all videos, we will issue a certificate with 30 CPD points.
Access denied, please log in or register:
Downloads
---
Login for download access