GP Update Refresher Course
This GP Update Refresher course will take place only online from 15 - 18 September 2020. 
In 4 days, the course format offers a structured and practice-oriented update on all relevant subject areas of general medicine. The neutral and comprehensive programme is tailored to your specific needs in everyday practice life.
Participate from home via live-stream-broadcast (this will be a re-broadcast from our January 2020 course) and receive up to 30 CPD points. You can ask your questions and give feedback to each session. 
*Update*
Due to the current situation, this event will only be available online as a live-stream-broadcast and on-demand course. You will receive the full amount of CPD points after successfully confirming your attendance during the live-stream. This course will be a re-broadcast of our accredited January 2020 Update Refresher course. Additionally, access to the on-demand videos will be given to all 4 day bookings. With this access you will be able to re-watch any presentation for 4 months. 
What can you expect?

  30 CPD points

  Experienced approachable speakers

  Short focused talks

  Digital handbook with presentations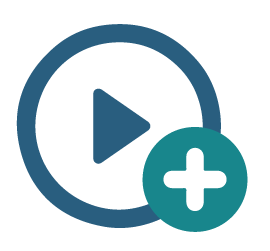 OnDemand Plus access to re-watch the course
Target group
General practitioners, resident doctors, doctors in training and healthcare professionals 
Register now!
Register now to secure your space for this course. Participation can be canceled free of charge up to 7 days before the start of the event.
Overview
| | |
| --- | --- |
| Tue, 15.09.2020 | Cardiology, Neurology, Dermatology, Psychiatry |
| Wed, 16.09.2020 | Gastroenterology, Integrative Medicine, Respiratory Medicine I, Respiratory Medicine II, Hot Topic - Pain Management, Geriatrics, Rheumatology |
| Thu, 17.09.2020 | Men's Health, Spotlight on Surgery, Women's Health, Infectious Diseases |
| Fri, 18.09.2020 | Nephrology, Endocrinology, Liver Medicine, Paediatrics |
Accreditation
This event is a re-stream of our already accredited January 2020 course. The course has been accredited by the CPD services, worth 30 hours of CPD points. 
Neutrality and transparency
The accredited scientific programme is neutral and takes place without any influence from the industry. Support from industry (symposium) is provided only outside the accredited training programme and is always declared and disclosed as such.
We are looking forward to welcoming you!
Programme Director
Speakers
Cardiology
Neurology
Dermatology
Psychiatry
Gastroenterology
Integrative Medicine
Respiratory Medicine I
Respiratory Medicine II
Hot Topic - Pain Management
Geriatrics
Rheumatology
Men's Health
Spotlight on Surgery
Women's Health
Infectious Diseases
Nephrology
Endocrinology
Liver Medicine
Paediatrics
Other speakers
Attendance Fee
 

CURRENTLY REDUCED 

valid until 13.09.20

4 Days Tuition Fee Livestream

NORMAL COST

 

4 Days Tuition Fee Livestream

CURRENTLY REDUCED

valid until 13.09.20

Daily Tuition Fee Livestream

NORMAL COST

 

Daily Tuition Fee Livestream

 GP / Consultant / Specialist
£490.00
£690.00
 £150.00
£190.00
Doctor in Training 
£390.00
£490.00
 £110.00
£150.00
Nurse / Health Profession
£390.00
£490.00
 £110.00
£150.00
Livestream
To ensure the best Live-Stream experience we suggest you use the following browsers:
•    Mozilla Firefox 
•    Google Chrome

The following browsers are not fully supported and might have some minor bugs:
•    Microsoft Internet Explorer
•    Apple Safari (minor issues)
•    Microsoft Edge (minor issues)
---
If you do encounter any issues please try to following:
1.    Refresh the page
2.    Double check which browser you are using, we would suggest Google Chrome or Firefox. 
3.    If you have further questions please contact us via email: contact@cmed.org.uk